Dryer Vent Cleaning
Single Homes and Multiple Dwellings
KMS technicians are experienced with all types of dryers and their exhaust systems.  Regularly cleaned dryers last longer and save on your gas/electric bill by drying your clothes quicker and more efficiently.  Dryer fires are on the rise because of improper connections or venting. Due to a lint buildup, the heat source becomes blocked and a spark ignites a fire, either blowing up your dryer or leading to a fire into the rest of the home.  Some dryers can vent for up 25 feet or more, meaning more lint is caught in the duct and elbow works than is expelled from the dryer, increasing the risk for fire.  We work on freestanding and stackable dryers.
Our cleaning starts at the lint trap and continues in the vent to the back of the dryer to ensure a clean path for lint to follow to ensure a low risk of fire.  Once the proper connection from the dryer to the wall has been double-checked, the vent is cleaned to the exhaust point using either a spinning brush or high-pressure air to force all the lint out of the vent (depending on the type of vent).  We clean the impeller and ensure that its spinning freely to give you optimum drying capability.  We replace any worn plastic tubing (for an extra fee). Due to unique Midwest winter weather conditions, snow and ice blockage can lead to a buildup of lint in the flue, so we carefully inspect these areas to remove any blockages.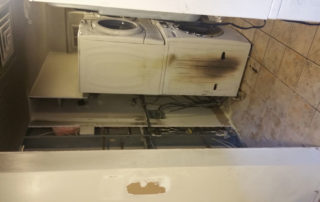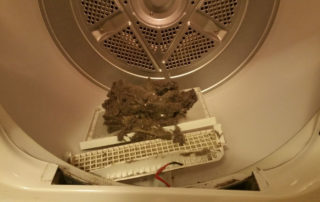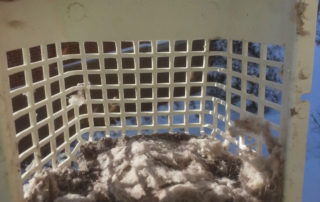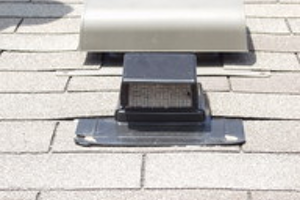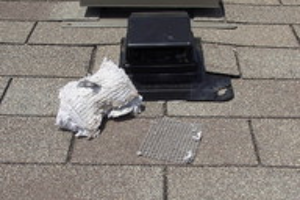 Video inspection is available along with pest guards and venting materials, for an additional fee. KMS has certified dryer exhaust technicians on staff so each cleaning is compliant with the latest Chimney Safety Institute of America (CSIA) recommendations. 
Our service includes both single family homes and multi-family condominiums and apartment buildings
Lifts and booms
Many companies charge clients extra to access high‐level ducts or vents (such as on multi‐story buildings, apartments, or 3+ story homes) as they must rent additional equipment from another company. KMS, however, already has the equipment needed to access these areas and can avoid charging our customers additional rental fees. Each of our technicians is an ANSI‐certified lift operator on boom and scissor lifts for those normally out‐of‐reach condo and townhouse multi‐dwellings, so the savings are passed directly to you.
KMS Air Duct Cleaning has more nationally certified air duct cleaning technicians than anyone in the United States.