Residential Air Duct Cleaning
Regular cleaning reduces dust and irritating allergens from your home. It helps ensure your environment is comfortable, creating healthier surroundings. Systematic cleaning means less maintenance and repairs for your appliances; cleaning helps keep things running smoothly.
Unlike other companies, KMS residential customers never have to pay extra for specialized equipment such as lifts, vacuum trucks or electric portable devices, and receive the benefit of cross-trained technicians with over 1,000 hours of experience in all jobs.
We understand that taking a day from work to wait for a technician to visit your home isn't always ideal, so we offer appointments around your schedule.
We guarantee that every job will be done right the first time. And because we value your business, we offer discounts to repeat customers! We will do whatever it takes to make you happy with the service you are given and keep you coming back year after year for all your heating and cooling cleaning needs.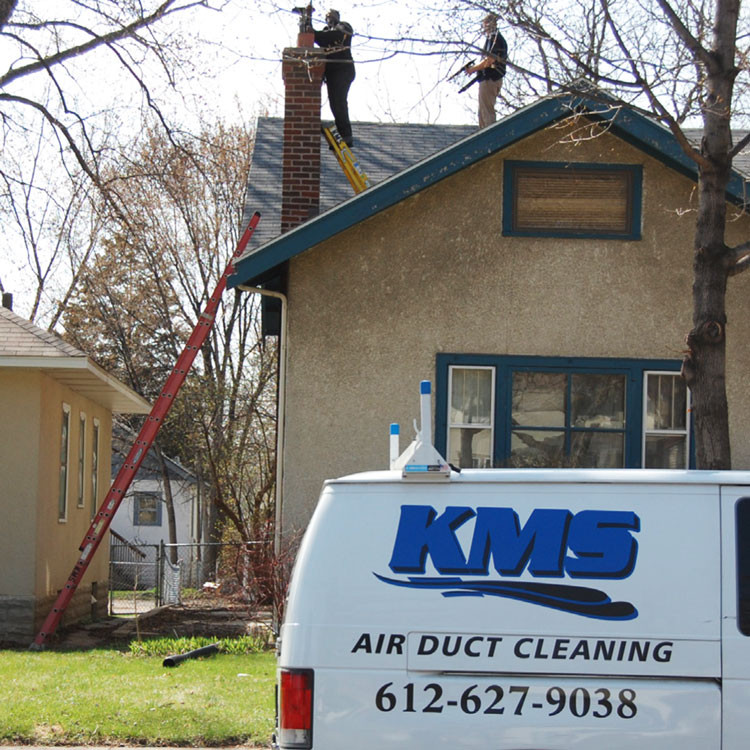 KMS Air Duct Cleaning has more nationally certified air duct cleaning technicians than anyone in the United States.
Residential Services
KMS provides the following services for our residential customers.
Click on the titles below to get a detailed description of the service.